TEXAS STATE INSPECTION STATION
​AT COVERT FORD HUTTO
Official Vehicle Inspection Station
Covert Ford of Hutto is an authorized State Inspection in Hutto, TX for cars, pickup trucks, vans and SUV's. We are your Texas State Inspection experts. Our Service Center employee multiple certified State Inspectors in our Ford Service Department so we can get you on your way quickly if possible.
Additionally, we can inspect your car, truck or SUV to ensure it meets minimum State Standards for safety and pollution control, if your vehicle is required to have that. Remember, State Inspections are mandatory not only to ensure proper vehicle emission limits for better air quality, but, also to make sure the driver is driving a safe vehicle. So, if you do have any safety issues, we can help. We handle more than just oil changes and state vehicle inspections. Our Ford ASE Certified Technicians can handle all areas of maintenance, service and repair using OEM replacement parts if needed. We also have a huge parts inventory on hand, so if your Ford vehicle needs a part, we probably have it in stock on our shelves.
If needed, we can definitely get your car State Inspection Ready! The most common issues are State emission failure due to a problem with your automobiles emissions control systems. Emission repairs, O2 sensors and EGR valves are some of the most common repairs our Certified Ford Mechanics deal with. We can handle just about any car repair issue that you may have in North Texas. Come experience our Ford Service Center and you will understand why our customers drive from all over Central Texas to have their vehicle serviced at our Hutto Ford Dealership.
The Covert Ford of Hutto Service Center is a Texas State Inspection Station serving residents of Austin, Georgetown, Round Rock, Pflugerville, Coupland, Cedar Park, Thrall, Taylor, and all of Central Texas.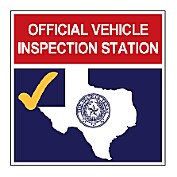 Covert Ford of Hutto

1200 A. Highway 79 East
Hutto, TX 78634