Looking to Buy a New Ford Explorer For Sale in Georgetown? Here's Everything You Need to Consider
If you're looking to buy a new Ford Explorer in Georgetown, TX, there are a few things you should consider. The Ford Explorer is regarded as one of America's most popular SUVs due to its rugged style and immense capabilities. Over the years, Ford has made several design tweaks and upgrades to improve the iconic SUV. As a result, newer models are not only more athletic and durable but also loaded with the latest interior, tech, and safety amenities. The extra row of seats makes it an excellent option for families in Georgetown, Texas, who regularly commute around town for work and daily errands and love going on off-road adventures or long family trips.
However, before you buy a Ford Explorer for sale in Georgetown, you need to take your time to determine your needs in terms of usage, budget, and performance. The Ford Explorer lineup is quite versatile so there are few things you need to consider before heading to a dealership near you.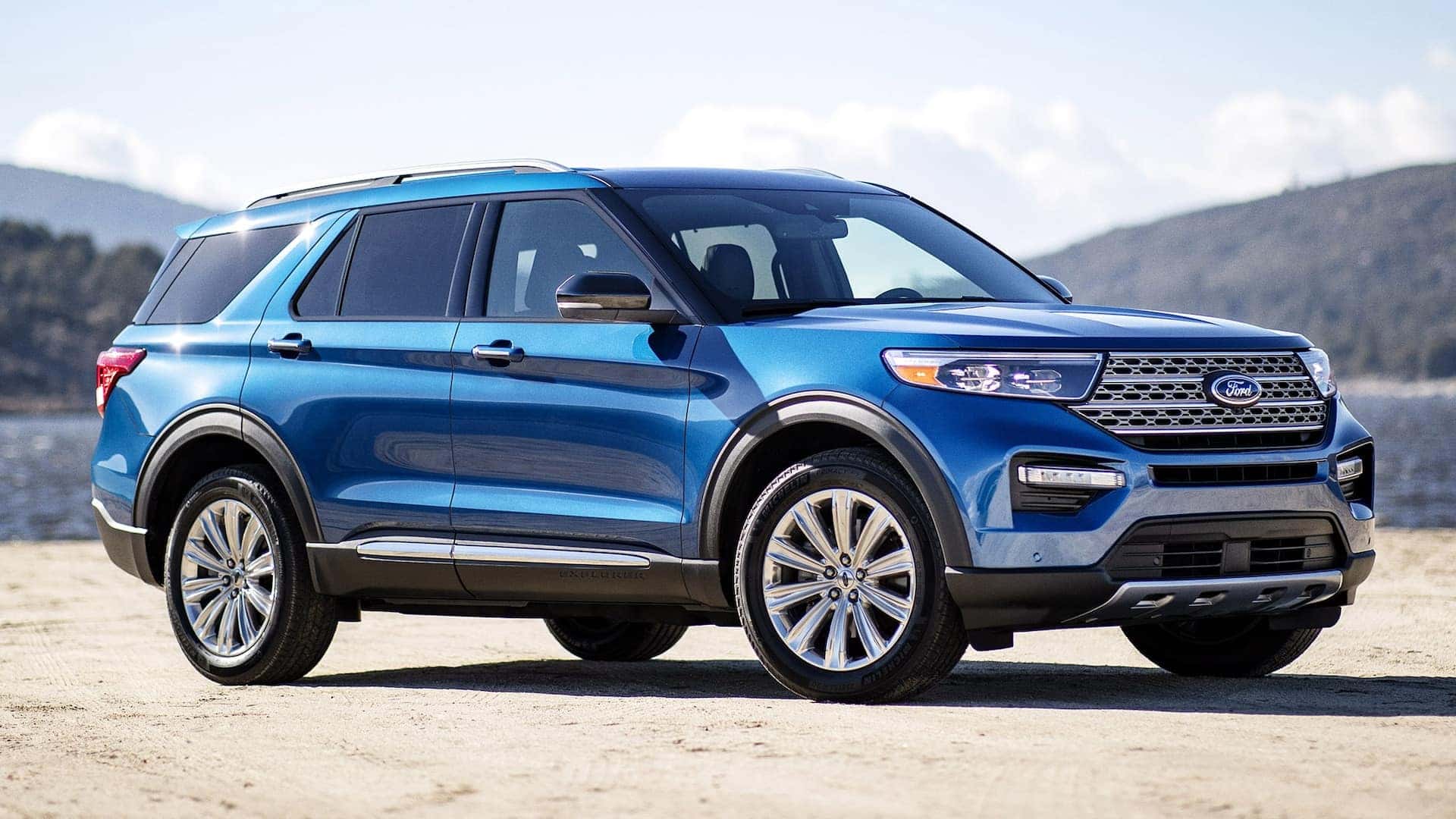 7 Things to Consider Before Buying a Ford Explorer for Sale in Georgetown
Seating Capacity: The Ford Explorer features foldable third-row seats that increase seating capacity to seven. In terms of legroom and comfort, it doesn't disappoint either, even with the extra row.
Cargo Room: When planning to transport multiple passengers, you'll probably require more cargo room. The latest Ford Explorer is incredibly roomy with ample large and small-item storage space. So, whether you need to store camping gear, pet supplies, a stroller, grocery bags, or luggage, the Explorer has you covered.
Fuel Economy: 2022 is a great year to buy an SUV with gas prices more or less affordable at the moment. However, if mileage is a deciding factor in your books, you would be pleased to know that the Ford Explorer has an excellent fuel economy rating, up to 27 mpg city and up to 28 mpg highway. For even better mileage, we recommend opting for the hybrid version which offers around 27 miles per gallon. However, the hybrid trim has the lowest towing capability (5,000 lbs) in the lineup. Overall, considering the Explorer's size and SUV body style, these are not bad figures at all, especially with many sedans offering less MPG.
Safety: Overall, the Explorer lineup is packed with safety and driver assistance systems, such as traction control, reverse sensing system, multiple airbags, etc. The higher the trim level, the more features you can add. For instance, only the Platinum trim features adaptive cruise control, adaptive headlights, self-parking assist, etc.
Engine Configurations: The new Ford Explorer for sale in Georgetown, TX is available in different engine configurations. While all trims are fitted with a 10-speed automatic transmission, you can choose between rear-wheel-drive or four-wheel-drive, depending on how regularly you go off-road. Under the hood, the Explorer offers two options – a 2.3L turbo inline-4 gas pushing 300 horsepower, a 3.3L hybrid engine pushing 318 horsepower.
Price: The Ford Explorer is one of the most affordable 7-seater SUVs in the market with prices starting from just over $35,000 for the base trim. So, if you're on a tight budget, the entry-level Explorer should serve you well. If you're looking for more power or better tech features, opt for higher-end trims, such as the ST or Platinum, which start from $49,260 and $52,375 respectively.
Interior Amenities: In terms of interior amenities, not every trim is the same. For example, higher-end trims, such as the Platinum or ST feature tri-diamond perforated leather seats that can be heated and ventilated, giving them a luxurious touch. The infotainment system on higher trims offers features such as a B&O sound system, more USB ports, and a rear entertainment system.
Looking For A New Ford Explorer For Sale in Hutto?
Overall, the Ford Explorer is a great SUV for large families and multiple passenger hauling in general. As you may have noticed, the lineup is quite versatile in terms of price, performance, and features. So, before heading to a dealership to buy a Ford Explorer for sale in Georgetown, determine your needs, and choose a trim that suits you best.